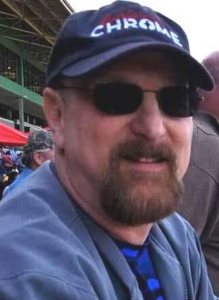 Jerome L. (Rommy) Faversham was raised and still lives in Los Angeles. He is a graduate of the University of California at San Diego (UCSD). While in college, he co-authored research publications in the field of genetics at the nearby Salk Institute.
He received his doctorate in medicine from the University of Southern California (USC) in 1983. Following an internship in medicine and surgery, he completed Los Angeles-based residencies in all facets of body imaging and received specialty board certification in nuclear medicine in 1989.
In the early 1990's, Rommy started exploring the fascinating world of Thoroughbred pedigree analysis. He has written dozens of feature articles for leading racing and breeding publications including Thoroughbred Times, Daily Racing Form and Owner•Breeder International.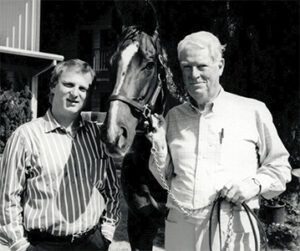 Rommy is the co-author of the book Inbreeding to Superior Females (1999). Written in collaboration with his late mentor and well known racing columnist Leon Rasmussen, it details the impact of more than three centuries of female family inbreeding on the Thoroughbred. During the 1990s, Leon and Rommy enjoyed testing their theories while racing and breeding several stakes winners together on the Southern California circuit.
Rommy Faversham is also one of several contributors to the book, Racehorse Breeding Theories (2004). His latest work, Samuel Riddle, Walter Jeffords and the Dynasty of Man o' War, was published during the second half of 2005.
Faversham's third book, Samuel Riddle, Walter Jeffords and the Dynasty of Man o' War (2005) fills the gap in all Man o' War libraries, detailing all aspects of Big Red's monumental, but misunderstood, career at stud.
From 2002 to 2012, Rommy's Pedigree Profiles appeared in Thursday issues of Thoroughbred Times TODAY. Each column was an in-depth pedigree analysis of a big stakes winner from the previous weekend, always including the subject's five generation cross with inbreeding in bold. During this first decade of the 21st century, Faversham also provided similar analysis on the latest of Breeders' Cup winners for the hard copy, Thoroughbred Times. He was also a regular contributor of feature articles on a wide assortment of pedigree topics for the latter. Regretfully, the Times declared bankruptcy and ceased operations in 2012. 
After that, Rommy became a special correspondent for Bluebloods, formerly The Australian Bloodhorse Review where he issues feature articles on a broad list of pedigree related topics.