California Chrome capturing the 2014 Kentucky Derby
The California Chrome Experience
The next best thing to owning the #1 racehorse on the planet is gaining admission to his inner sanctum.
One of my most enjoyable of circumstances has been the opportunity to become good friends with the majority owners of this century's racehorse I would most want to be a part of – California Chrome.
His looks, his pedigree, his origins, his brilliance all make for what I consider to be pretty close to the perfect horse.
This page and the following links highlight my involvement with Chrome and his kin.
 Winner Dubai World Cup, 2016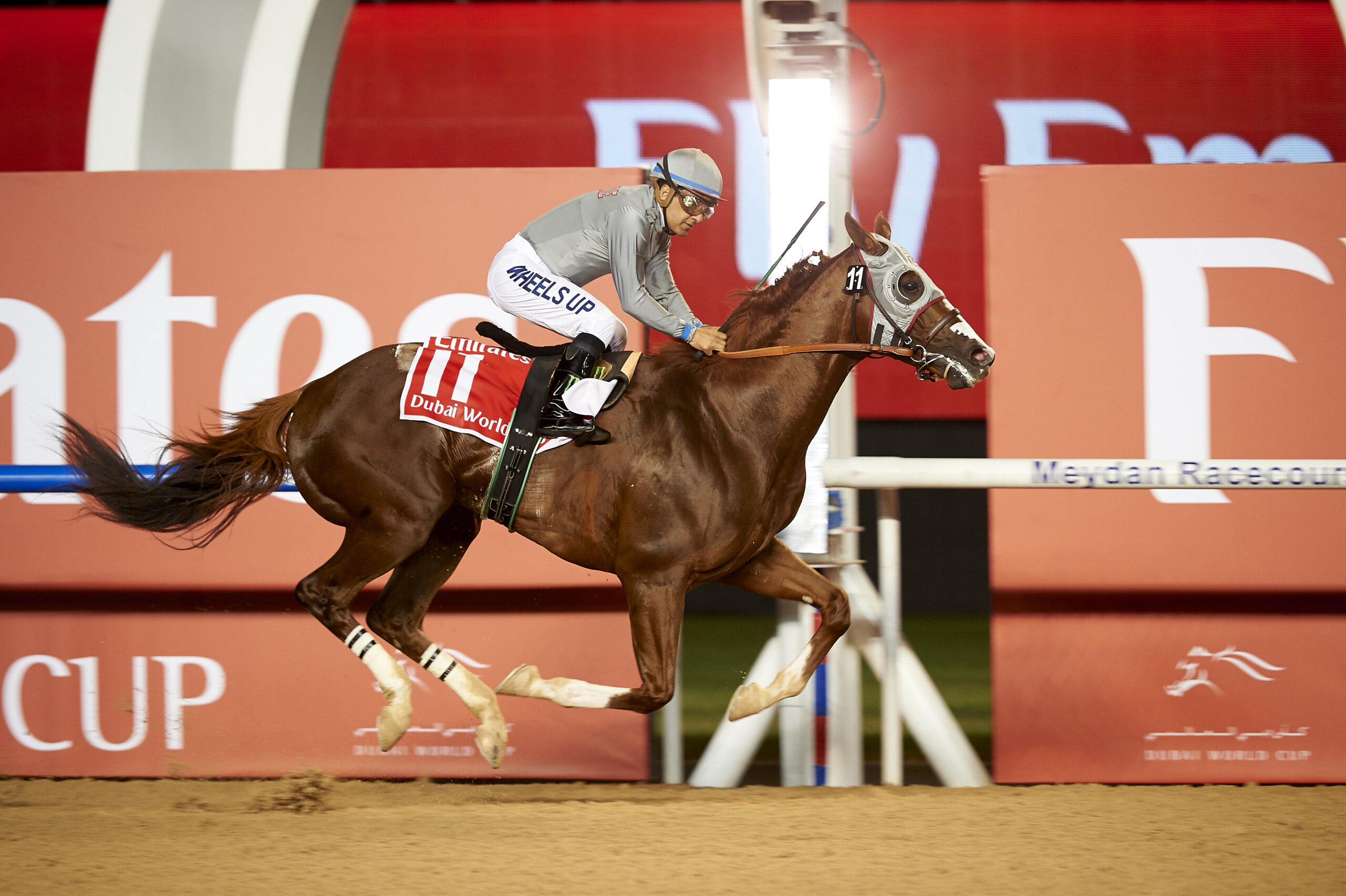 California Chrome's overwhelming victory in the 2016 Dubai World Cup

 Chrome's full brother, Faversham visiting the winners' circle at Santa Anita
California Chrome on the way to Kentucky Derby Victory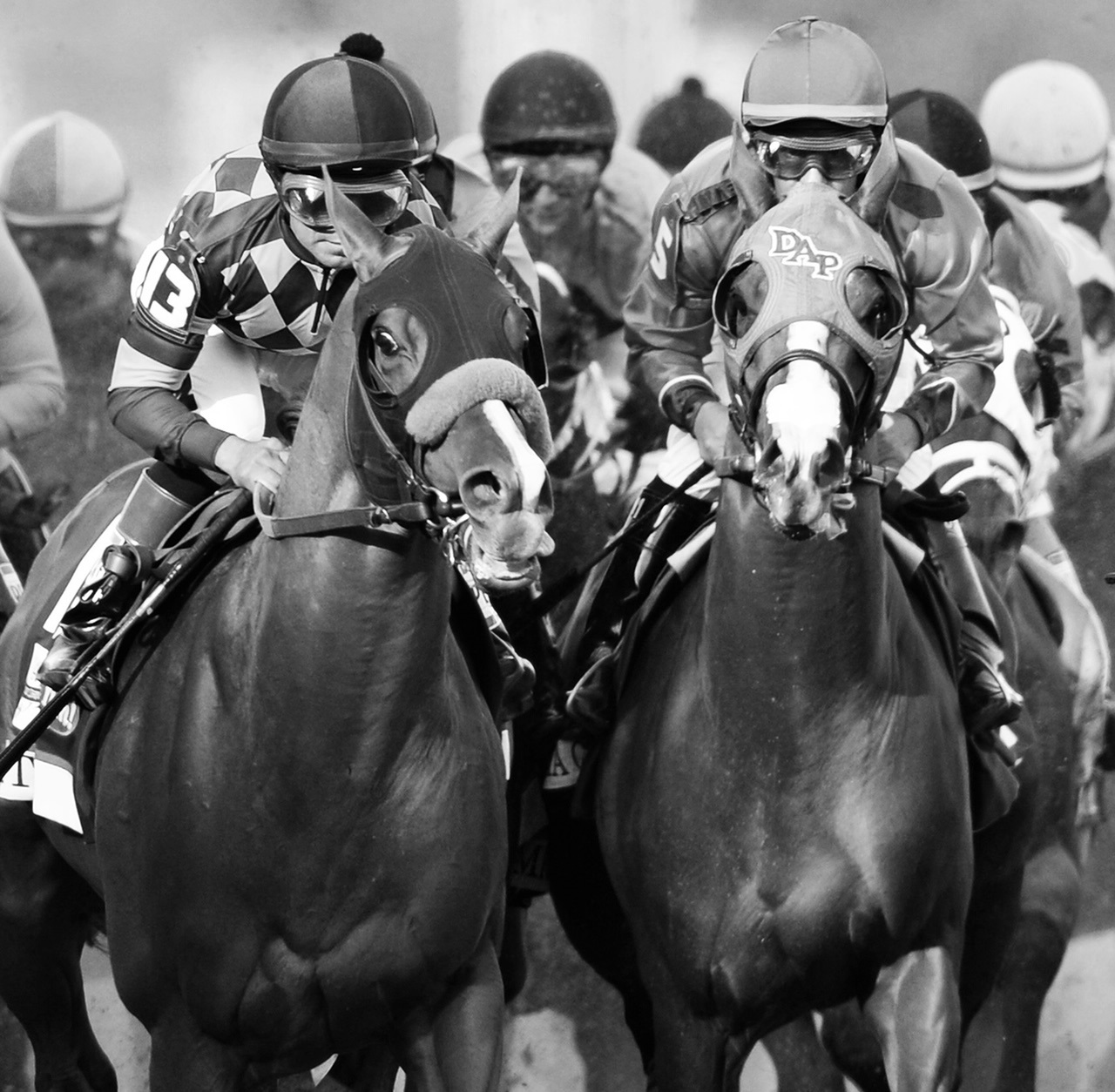 Dan Dry's terrific head-on shot of California Chrome (with the "DAP' hood) on his way to a dominant Derby victory. It now lines part of the Louisville Airport tunnel.
Select Articles: California Chrome 

Owner Perry Martin makes some interesting observations while recalling our first "meeting of the minds" in a three-part feature appearing in an April 2015 issue of Blood-Horse

My detailed pedigree analysis of California Chrome which appeared in the August 2016 issue of BlueBloods

Eclipse-award winning turf writer Jay Hovdey talks about Chrome's younger brother, Faversham with yours truly in a February 2018 copy of the Daily Racing Form

Faversham's 2021 stallion brochure, published as an insert within the December 2020 California Thoroughbred. It includes a comprehensive summary of his most compatible mates

A website dedicated to the Martin family's operations within the racehorse industry

California Chrome and Faversham videos are available on YouTube
CALIFORNIA CHROME: OUR STORY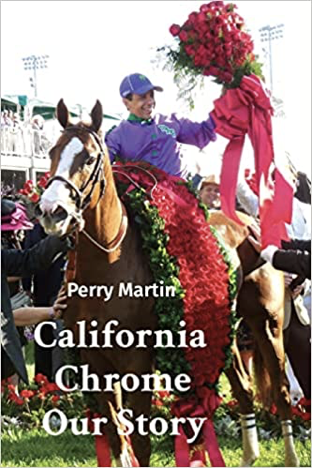 by Perry Martin with foreword provided by yours truly.
Published in January, 2022 and available on Amazon.