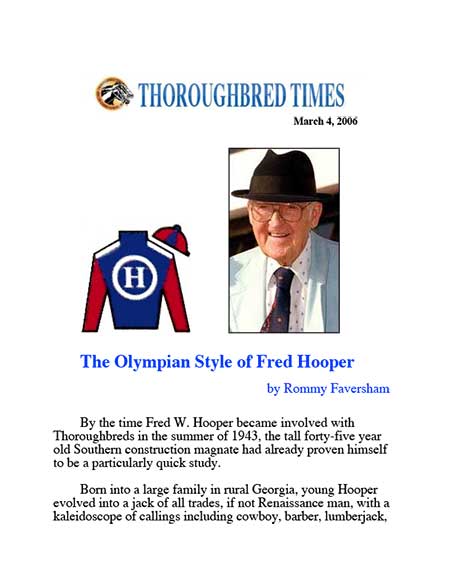 Selection of Featured Articles
1990-2010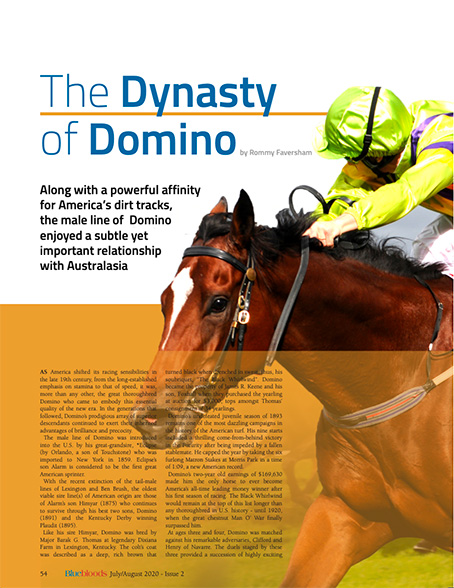 Bluebloods
Pedigree Analysis
Thoroughbred Times Today:
Pedigree Profiles
Article Excerpts from Bluebloods
Australia's 2020/21 Horse of the Year, the sensational distaffer VERRY ELLEEGANT has become the poster girl for the crossing of strains from the family of influential matriarch COTEHELE HOUSE.
Dubbed the planet's top racemare by the recent Longines World Racehorse Rankings, Verry Elleegant's highly anticipated seven-year old campaign could include Royal Ascot and/or the French Arc. She has, so far, bagged a total of ten Group One events, the most recent a true tour-de-force in last year's Melbourne Cup, one of the finest performances in the race's 160-year history.  March/April 2022 Read More
"Most pedigree scholars who are familiar with Briton William Allison probably associate him with the infamous "Figure System" which he championed following the death of its founder, the Australian C. Bruce Lowe.
Many respected thoroughbred breeders, particularly in Europe, took up Bruce Lowe's Figure System with unbridled enthusiasm, sometimes even enjoying a good deal of success. Elsewhere, the sentiment could be the polar opposite. Several prominent American stud masters became extremely vocal as to the grievous harm being done by the U.S. horse breeders and international buyers who started casting aside the many un-numbered American native families."  May/June 2022 Read More